Playful Learning Association Events
Read about our most recent in-person event:
Space to Play – Cambridge meet-up May 2022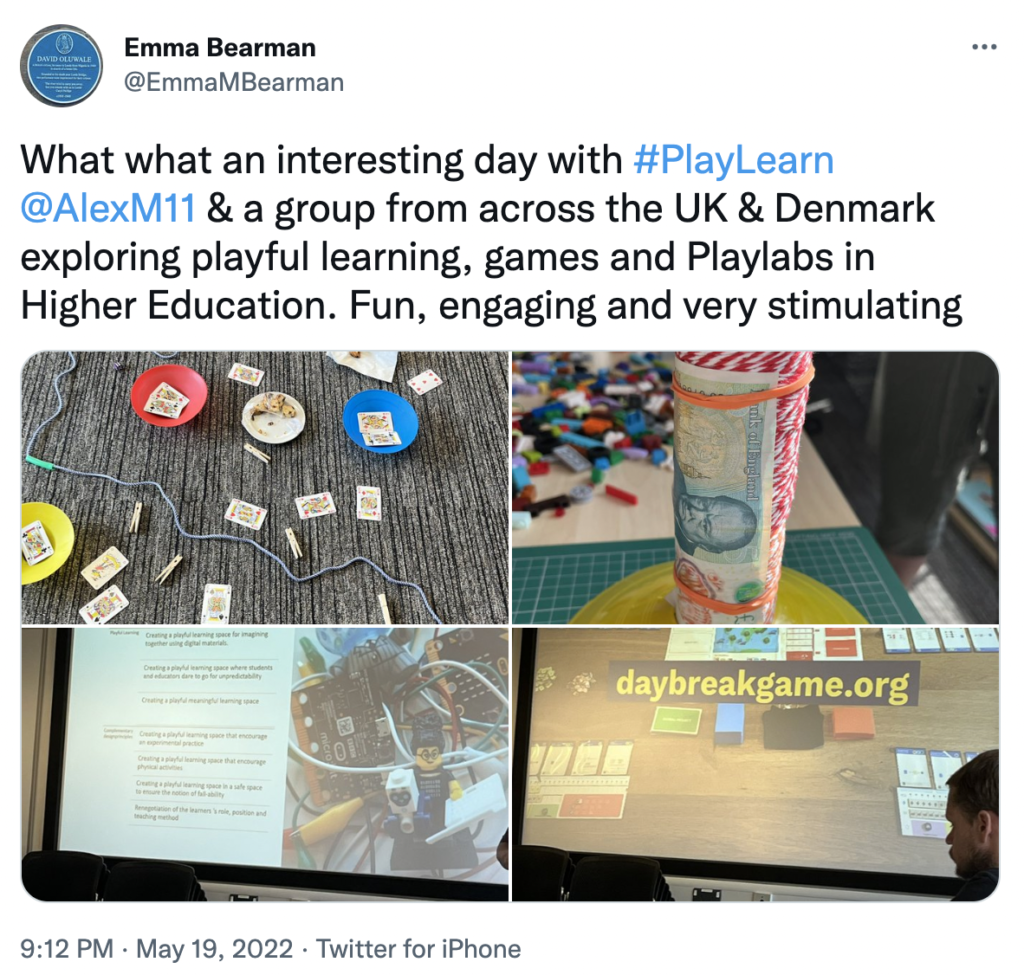 Our next in-person event will be November 17th and 18th in the north of England (theme and venue tbc). Save those dates if you want to join us!
The Playful Learning Conference
After two years of absence Playful Learning will be back on 6-8th July 2022, in Leicester.
Places are filling up fast, so book now if you want to join the event. There's also a parallel online day for those who can't make the event in person. https://conference.playthinklearn.net/blog/

Member News
Journal of Play in Adulthood
A reminder that the Journal has an open call for papers, but we'd especially welcome those presenting at the Playful Learning Conference to consider writing up their material as a journal article. It's Diamond Open Access (no charge to read or publish), peer-reviewed, and typically articles are 5-8,000 words but all formats are considered (guidelines here). Deadline early September for publication in the first issue next year, early 2023.
Andrew Walsh
WonkHE Education Espresso
WonkHE are running free 'Education Espresso' events over the Spring/Summer, and the last event on 27th May was around Pedagogy and Playfulness. It featured an interesting discussion of play in leadership from Susannah Quinsee and examples of gamification within curriculum from Isaiah Wellington-Lynn. The recording will be available soon from:
https://wonkhe.com/education-espresso/
Playful work?
Would anyone be interested in an online "playful work" (sort of) course? I'm pondering setting something up that would be a small amount of content, together with a series of "challenges" spread over a few months to be more playful in the workplace – if you're interested in being a guinea pig for a first draft version, either for free, or a small charge to cover a platform for it (depending on the platform I use!), email a.p.walsh@hud.ac.uk with "playful work guinea pig" as the subject line. If I get enough guinea pigs, I'll contact people once the first draft is set up!
Andrew Walsh
Let's Play
Member Daisy Abbott has just released a new version of her Creative Thinking Quest! https://daisyabbottitchio.itch.io/creative-thinking-quest
Do try it out if you haven't seen it before – it's a great example of Twine as well as exemplifying many Playful Learning techniques.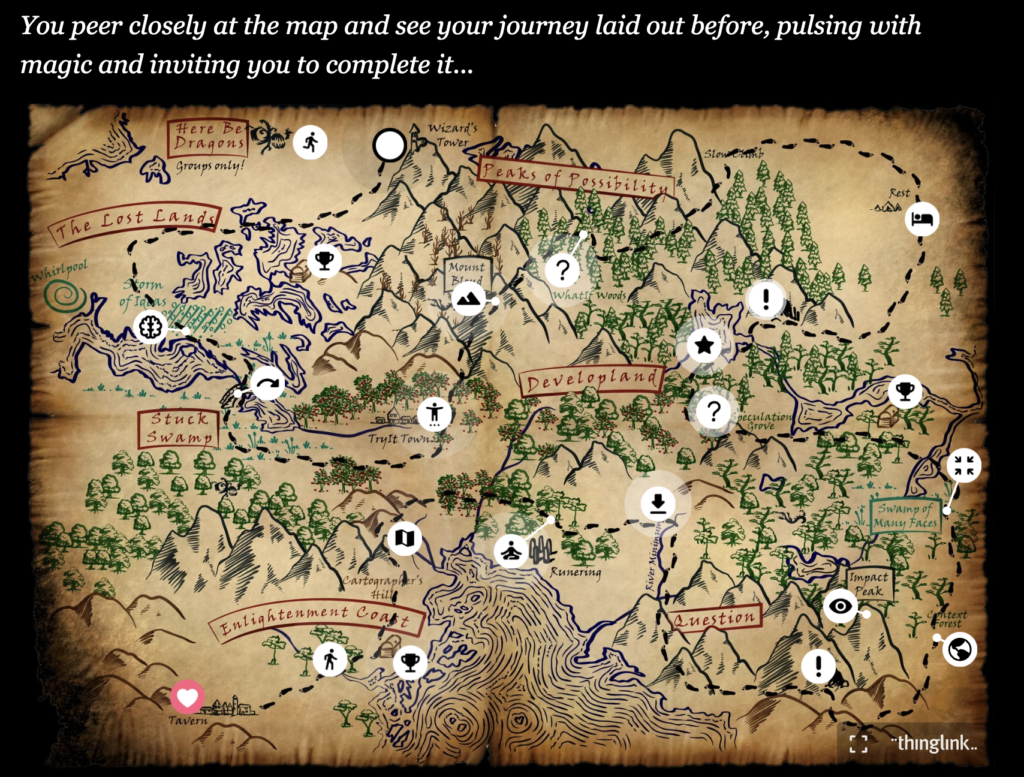 This new version includes a map, a side quest for those doing the quest as a group – as requested by user, tips for group work, and a mini-game where you battle the spider (diagram) Enjoy and share!
—
If you missed the deadline to be included in this round-up, never fear! Contact Playful Learning on Twitter and we can include you next time!